Reflektive performance management platform
We help companies scale constructive, ongoing conversations that increase employee engagement, productivity and retention.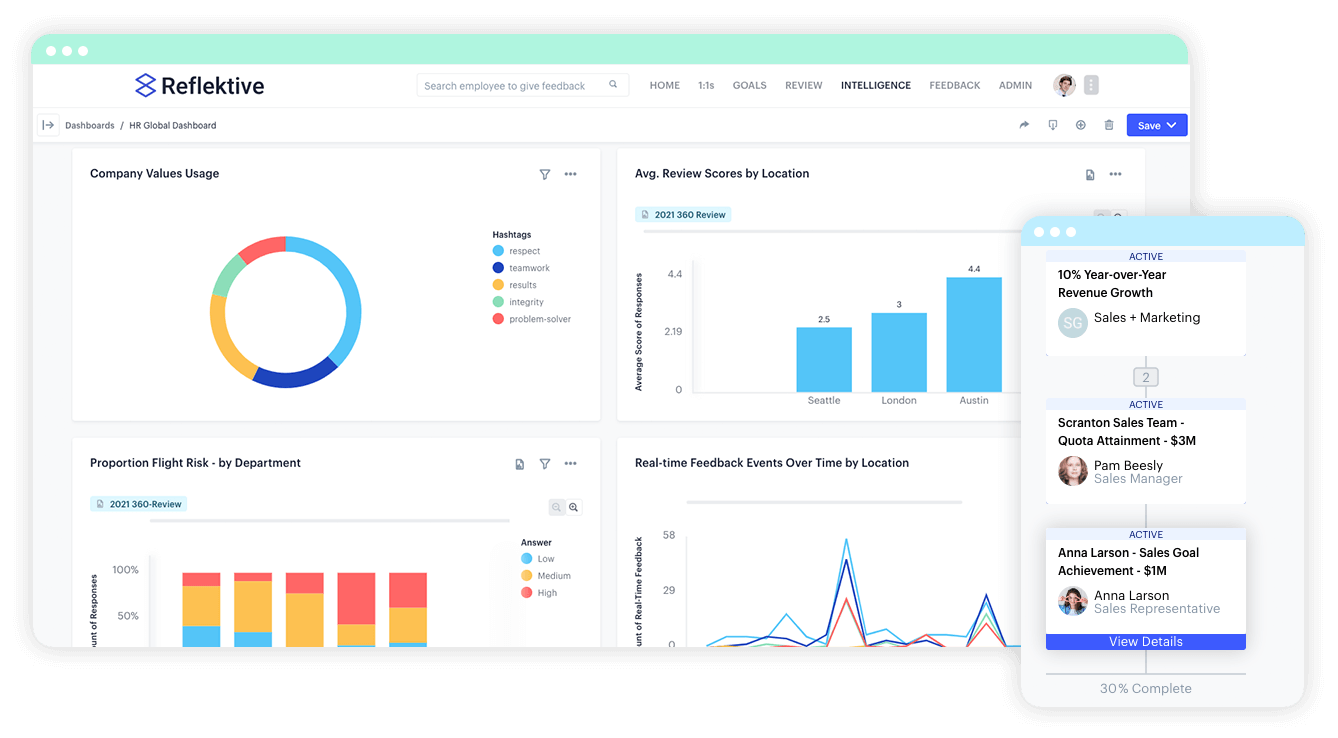 Teams want to perform.
Empower them–with Reflektive.
These customers built high-performance teams.
See how they drove results with the Reflektive platform.
"Reflektive is refreshing, it's a different way to approach performance management versus the past tools I've used. I really enjoy using Reflektive, and my employees do too. Performance management is no longer a dreaded experience."
Kate Bloomfield
Senior Director of Professional Services, HelpSystems
Ready to see results? Let's get after it.