Company
We're focused on your performance.
Our experience with hundreds of organizations informs our approach and how we can help you get the results from performance management you deserve.
Our point of view
Performance management
isn't

dead.
Top performers welcome accountability.
Growing businesses depend on it.
We believe too many organizations treat performance management as either an inefficient, compliance-based activity or as a soft, feel-good kudos program. Both approaches leave a gap in actually improving performance for the individual and for the company. There's a third way.
With Reflektive, you can scale constructive, ongoing conversations that keep your people and your business continuously improving.
The new foundation of performance management.
Continuously communicate.
Performance management is an ongoing conversation that supports the growth of the individual and the company.
Recognition and feedback is the fuel.
We grow through recognition and feedback. This happens online, in real-world 1:1s, and through reviews that promote accountability and fairness.
Goals are required.
Goals are the most important priorities that an individual, team, or company is focused on and thus crucial for driving performance at work.
Engage with recognition.
Recognition is key to improving employee engagement. Leverage engagement surveys as a leading indicator on productivity, performance, and retention.
Optimize through analytics.
You improve what you measure. Analytics provide critical visibility into the health of performance management across your company.
Empower through technology.
Coaching is hard. Becoming a great manager takes work. Technology can guide people to the right behaviors and the right outcomes.
Our Leadership Team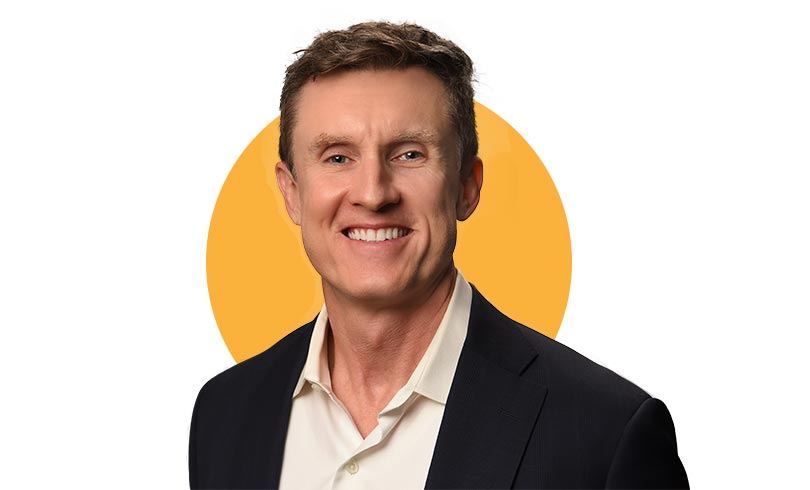 Greg Brown
CEO
Greg brings over 20 years of leadership experience in enterprise software to his role as CEO at Reflektive. Prior to Reflektive, Greg held senior executive roles at Blackhawk Network, Achievers, Mindjet, PivotLink, and WebEx. Greg is passionate about fostering an inspirational culture driven by a "team-first" mentality, with the ultimate goal of providing a world-class experience for "Reflektors" and customers. When Greg isn't working he can usually be found on a baseball or football field watching or coaching one of his boys.
Rachel Ernst
VP, Employee Success
Rachel is the Vice President of Employee Success at Reflektive, where she oversees the end-to-end HR function, consults on best practices with prospects and customers, and builds product content. Her career in HR spans compensation, learning and development, leadership coaching, people analytics, and organizational design at companies such as Quantcast and Fidelity Investments. She strives to evolve the performance management ecosystem to fulfill its ultimate goal — creating a work environment where people are enabled to be their most productive and authentic selves. Her favorite piece of advice is "go where the energy goes," which helps her focus her time and energy on the highest impact people initiatives.
David Laszewski
Chief Sales Officer
David leads sales at Reflektive and has a history of building motivated sales teams that are focused on the success of their customers. He has over 15 years of experience leading sales teams at enterprise companies such as Dynamic Signal, Achievers, Coremetrics, Brightcove, and WebEx.
Marc Caltabiano
Chief Product Officer
Marc sets the vision and product road map at Reflektive in his role as Chief Product Officer. Marc has an extensive background leading product, strategy, and marketing teams at companies such as TripAdvisor, Renaissance Learning, Cartera (acquired by Rakuten), and Siebel Systems (acquired by Oracle). Marc holds an MBA from the University of California, Berkeley, and has lived, traveled, and worked in over 40 countries.
Travis Wentling
VP of Finance
Travis leads the finance team at Reflektive and oversees financial strategy, operations, planning, and reporting. He brings over 13 years of experience in finance at companies like NetApp and Mixpanel. Throughout his career Travis has focused on developing and executing scalable processes to enable growth. Outside of work, Travis works on projects in his garage with his toddler son, who is learning all about tools and safety.
Jennifer Toton
Chief Marketing Officer
As a girl Jennifer posted her goals on the wall above her bed. She's happy to have found Reflektive and now has the responsibility of making sure every company knows about Reflektive as the leading performance management platform. Jennifer is experienced in launching new SaaS offerings, accelerating revenue, and building brands at startup through Fortune 1,000 companies — most recently at NextRoll (formerly AdRoll) and Autodesk.
Board of Directors
Rajeev Behera
Founder, Chairman of the Board at Reflektive
Nakul Mandan
Partner, Lightspeed Ventures
Scott Darby
Operating VP, TPG Global
Tony Zingale
Former CEO at Jive Software, Mercury Interactive, and Clarify
We've helped hundreds of companies achieve top performance.